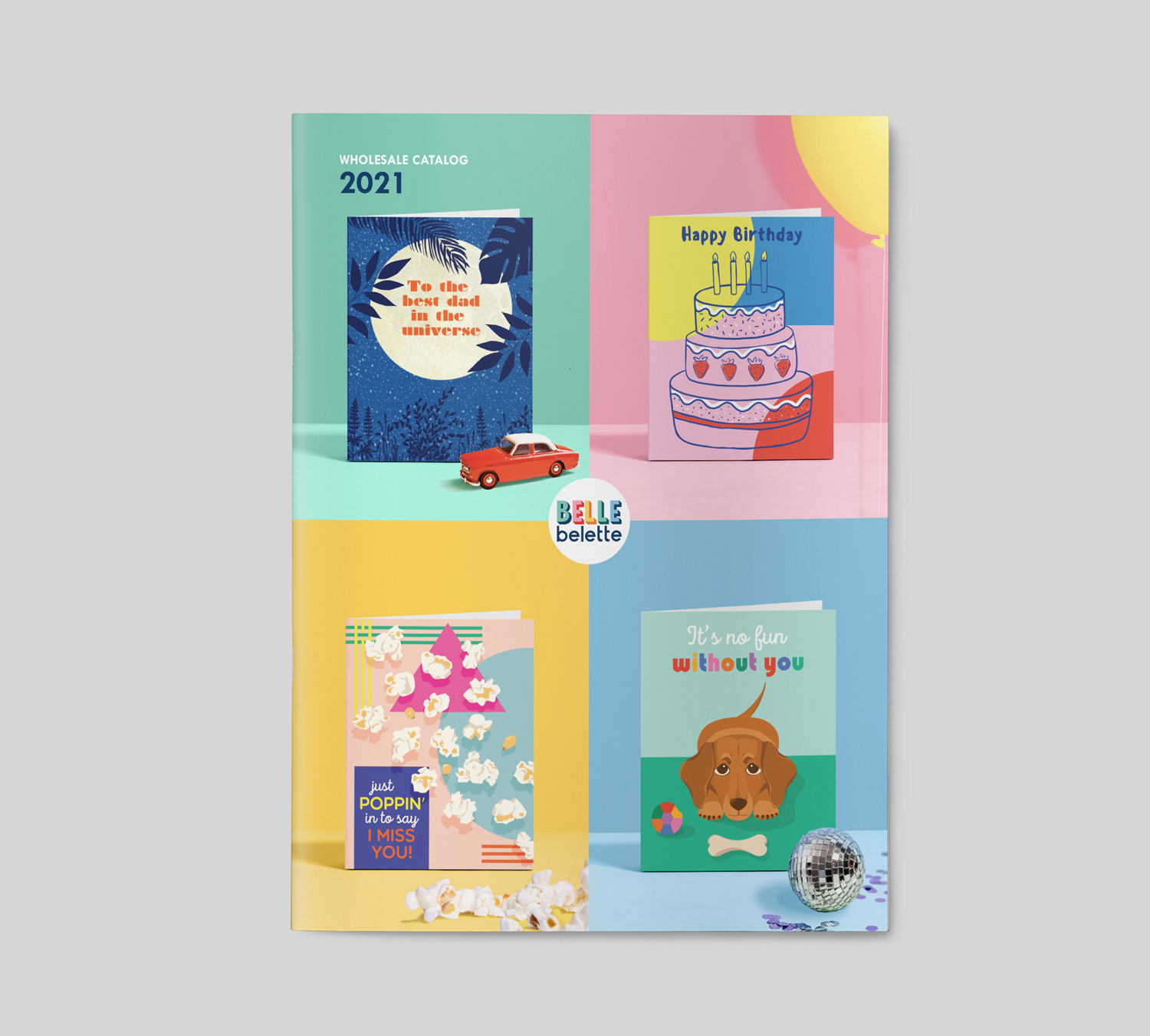 I designed this wholesale catalog for
Belle Belette
, which is available online via
ISSUU
. For Belle Belette, it's all about bright colors and I wanted the catalog to reflect the brands visual identity and values. It is simply bright and bold!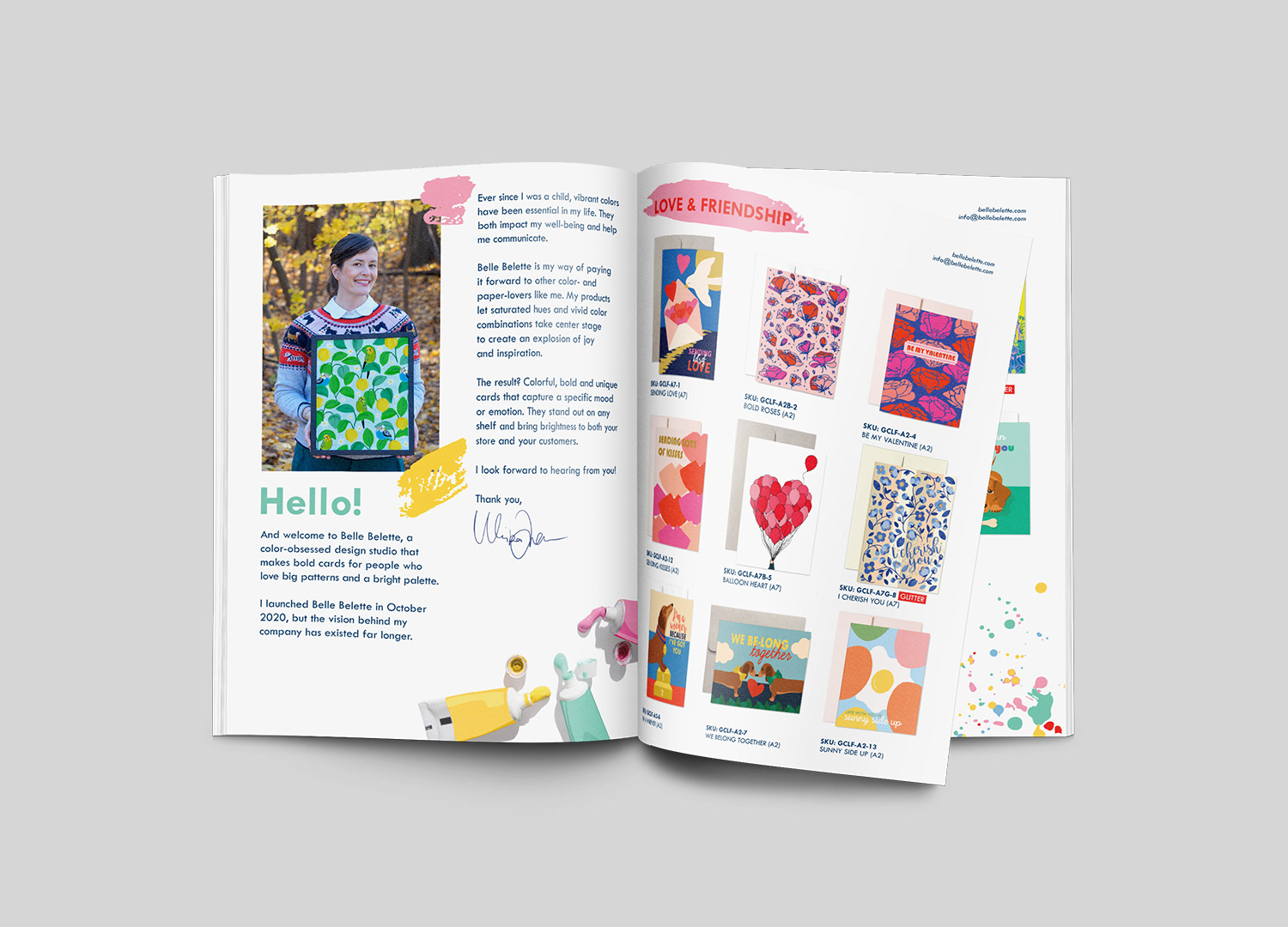 This is a pre-show mailer/postcard that went out to retailers in advance of the trades how NY NOW to let them know that Belle Belette was exhibiting. This is a bright and unique postcard that stands out in the mail. There is a small space for a handwritten note and 4 free small hang tags.
This oversized postcard (8.5x5.5'') was a giveaway at the trade show. It had all the necessary company information, but was also a cute and small birthday notecard.